Things to consider when sharing:
You may only share things you have created or have permission to share.


Only upload files you want to share freely and without condition.


If you have used unusual fonts, you may wish to embed those fonts with your file. On most Microsoft files, click Save As, then Tools, and then Save Options, and then Embed Trutype Fonts.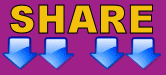 Have file to share? Upload it here.